4 Reasons Why Dinosaurs Print Boots Are Special for Kids?
Landchief Posted on March 06 2022
Answer the previous question first: "Do kids like dinosaurs?" Absolutely! Dinosaurs are fascinating and enticing to children.
According to a psychology study conducted in 2008 and published in Cognitive Development, children are most likely to adopt "intense interests," often dinosaurs, without their parents noticing. 
You could be perplexed since dinosaurs appear to be vicious, wild, and terrifying creatures. There's nothing about something calm that makes parents happy. Regardless of the difficulties raised above, the reality is that children are fascinated with dinosaurs. There are a few causes for this.
1. Dinosaurs are Different from Kids Because of Extinction
People are naturally drawn to things they don't understand, especially children, and because children seldom get to witness what dinosaurs look like in the wild, the enigmatic world of dinosaurs piques their attention and piques their curiosity. Animals such as lions, tigers, and even rats, on the other hand, may frighten children since they are visible and live on the planet today. As a result, no matter how violent and massive dinosaurs were in real life, youngsters think of them as cool, tamed, and even super-powerful.
2. Kids are Enthusiastic Learners
Children have a stronger desire to study. Kids are fascinated by the skeletons of dinosaurs discovered by paleontologists, and they want to learn about the numerous classifications of dinosaurs, complicated dinosaur names, dino dweller, and daily routines of dinosaurs. Because there is nothing a child can learn from an existing model, the greatest method for them to learn about dinosaurs is through cartoons, novels, amusement parks, and dino programs on television.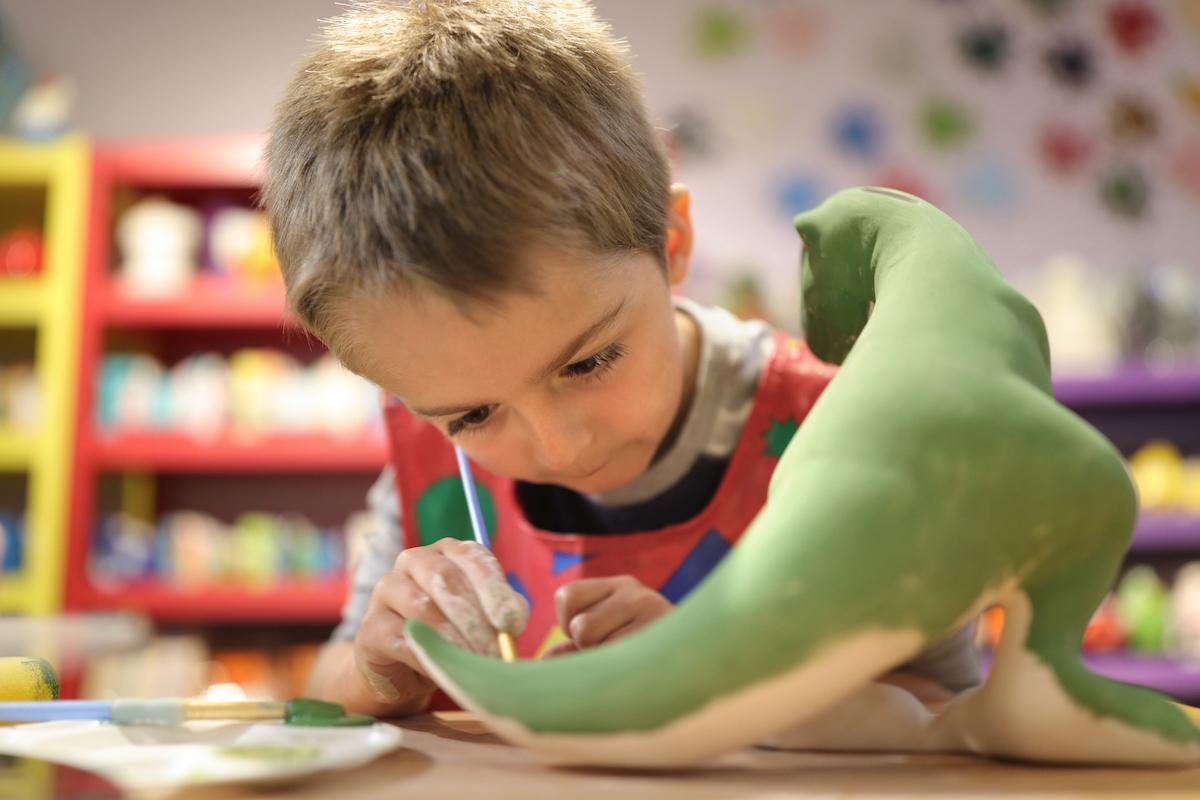 3. Kids Love Freedom of Living
Children are innocent; they are free of pressures and blemishes in their life. Dinosaurs had no boundaries; they ran, jogged, hovered, and scrambled. Dinosaurs are depicted in many cartoons as charming and enjoyable images, giving children a fancy idea of amicable, tranquil, and cute dinosaurs. As a result, children will assume that dinosaurs live in a world of freedom, relaxation, and pleasure, which are qualities that children seek on a daily basis.
4. Dinosaurs help with kids learning abilities.
Moreover, a 2008 study found that sustained intense interests, particularly in a conceptual domain like dinosaurs, can help children develop increased knowledge and persistence, a better attention span, and deeper information-processing skills. 
In short, the unique characteristics of dinosaurs entice children to learn how to adapt to different settings, avoid risks, recall complex names, and face disaster with fortitude. All of these facts are strongly embedded in the minds of children, and they together make them smarter.
Landchief knows kids love dinos, that's why landchief create an exclusive series for dinosaurs. Landchief offers an imaginary space to envision the existence of dinos and gives kids an atmosphere to play with tamed and cute dinosaurs. Here we have "General Dinos", "Jurassic" as Dinos collection. Individual theme with "Stegos" as "stegosaurus", and "Tanys" as "tanystropheus". More attractive Dinos are coming soon.